When I look at a plain vanilla lampshade it's like looking at a blank canvas. My mind starts whirling with the possibilities. Now, I'm got my share of vanilla lampshades but in the back of my mind, I'm always wondering what I could do to liven them up a bit. I know, it's an illness.
The lampshade above, that my friend Tricia created, is the perfect example of how you can give a new life to a tired old lampshade.
The lampshades in my living room and are still favorites of mine. Even though one lamp sits a bit wonky from when I knocked it off the table while dusting.  
I recently found this next lamp at the thrift store for $4.99. The shade, which is a cool oval shape, is probably not original to this lamp but it's in great condition. 
What I like most about this lamp…it's nice and big.
What I like least about this lamp…it's quite ugly! 
But ugly is easily remedied with a bit a paint.
Taped and bagged and ready for the primer. 
Here's where I started thinking maybe I wanted to go gray. 
But I already had my heart set on turquoise so I resisted. The color I wanted was a bluish turquoise. Since I couldn't find the exact shade I wanted, I took Aqua and Medium Gray craft paints and mixed them together until I got the color I wanted.
I then used a fairly dark glaze and started the wipe on/wipe off process.
For now, the shade is still vanilla but that's ok. It let's the turquoise hold center stage.
This next lampshade project involves another thrift store lamp that I toted all the way home from North Carolina this past summer. I liked the lamp base, it was in good condition, the shade was another story! 
The shade consisted of strips of a yucky plastic like fabric wrapped around the metal frame.
After cutting all the yuckiness off, this is what remained.
Using a remnant I'd picked up months ago, I made a new fabric shade. I lined the inside of the shade and added a 2″ ruffle of scrim along the bottom edge.
When I recovered this lampshade I had my bedroom in mind, but it just didn't work.
So for the time being it's home is the counter in my bathroom. I'm thinking the base is probably safe from being painted for the moment…but only the moment.
So, whether you have a lamp and/or lampshade needing a simple makeover or an extreme makeover I hope this inspires you to take the challenge and give it a new life!
Sharing with: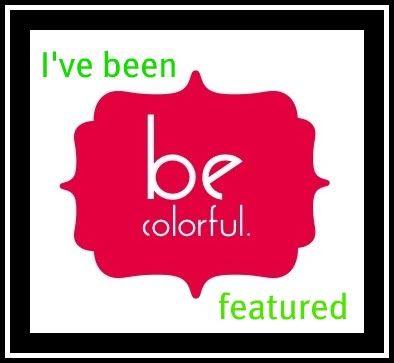 Show & Tell Friday from My Romantic Home
Everything But the Kitchen Sink at A Little Knick Knack
Potpourri Party at 2805