I've finally finished a few pillows for my master bedroom. Well, at least for the time being they're finished. One of the side effects of sewing as much as I do is everything is always subject to change. 
For instance, on a recent trip to Dallas I fell in love with this gorgeous tone-on-tone neutral damask.
If you recall, just a few short weeks ago I was showing you this glimpse of the double ruffle box pillows I'd made for my bedroom. I loved them. Really, I did!
Call me fickle but when I brought this damask home and took one look at it in my bedroom, I knew I'd be sewing myself some more pillows. 
The texture of this fabric would remind you a bit of the old flocked wallpaper. Only much, much prettier! I also went back to an old favorite and used a large 5.5″ ruffle on these 27″ pillows.
I decided to sell the ruffled boxed pillow covers.
Fortunately, I had seen where Pamela over at
From My Front Porch to Yours had written how much she liked the double ruffle box pillows. I contacted Pamela and she decided they were just the thing for her guest room!
Except it's seems they got sidetracked when they found a new home on "The Old Lady"
.
I've never had such a calm and neutral bedroom. Nor one with such a light color scheme. Our master bedroom always been full of pattern and color, usually quite dark. I'm really enjoying the new look. 
Stay tuned for more details!
SHARING WITH: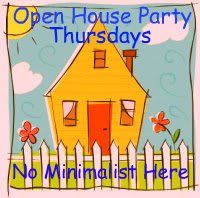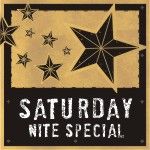 Motivated Monday at Be Colorful
Under the Table and Dreaming
Sunday's Best at My 1929 Charmer
Wow us Wednesday at SSS